This classy colonial-style luxury home is centrally situated and just a few minutes away from the San Miguel de Allende central park. The luxury home has a mix of Old World appeal and modern comfort. The entire luxury property features 7 bedrooms in total with 6 bathrooms and 3 partial baths. The main house also has its own elevator that comfortably moves you between the 3 expansive floors of the house.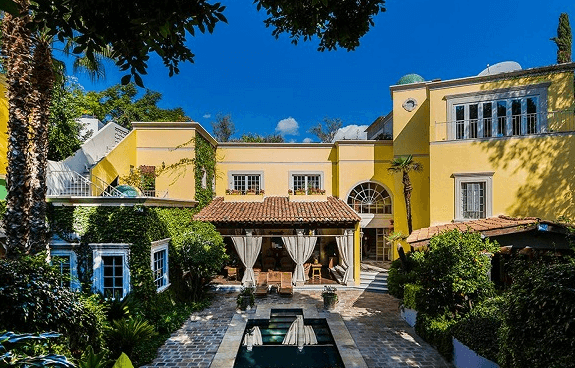 MODERN COMFORT WITH OLD WORLD CHARM
In total the main residence and guest house feature seven bedrooms, six bathrooms and three partial baths. The main house includes an elevator that comfortably moves you between the three expansive floors. It offers three indoor dining areas, a deluxe kitchen, an entertainment room with a bar and two wine closets, multiple fireplaces, a private office, and an amazing living area with a… See more at Luxury Portfolio Blog
San Miguel de Allende is really a melting pot, made up of locals and an expat population in all 63 nationalities. Located in the state of Guanajuato, this city has long been a top favorite vacation spot among travelers and tourists form the U.S. because of its historic colonial architecture, all-year-round warm weather, colorful fiestas, and amazing food.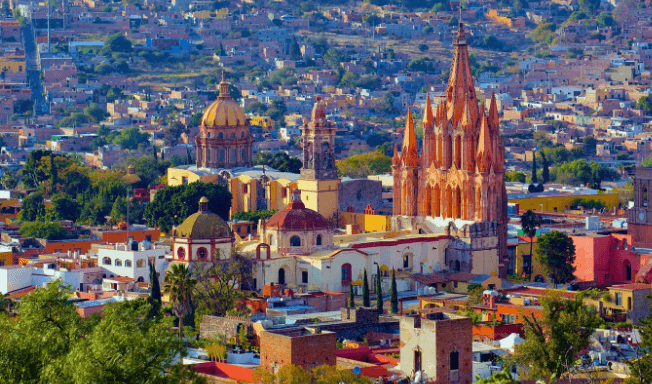 Exploring San Miguel de Allende and beyond
San Miguel de Allende is also a wonderful home base for exploring the culturally rich Magic Towns in the region. Nearby is Dolores Hidalgo, where Mexico's independence movement began in 1810. Dolores Hidalgo is a great spot to purchase local Talavera pottery as well as see how it's made. From Dolores Hidalgo, continue to the hot springs, many of which are found in caves. There are several wineries in the region, as well… Read more at Travel Weekly
San Miguel de Allende, Mexican Colonial Property for Lease
Located in a gated enclave of ten luxury homes, Casa Grande's private residence is an exquisite 3 bedroom, 3-1/2 bath secure retreat, just minutes from the activity of downtown San Miguel. The main house covers over 4,000 square feet of livable space including stone work, boveda ceilings, outdoor fountains, cupulas, Sautillo tile, outdoor gardens and terraces that… Watch here