Located on the top of almost eight acres, this luxury home totals just over 3,000 sq.ft. features a 3-bedroom, 3-bathroom main house. It also has a 1-bed and 1-bath guesthouse with its own kitchen, loft and huge family room and a separate office.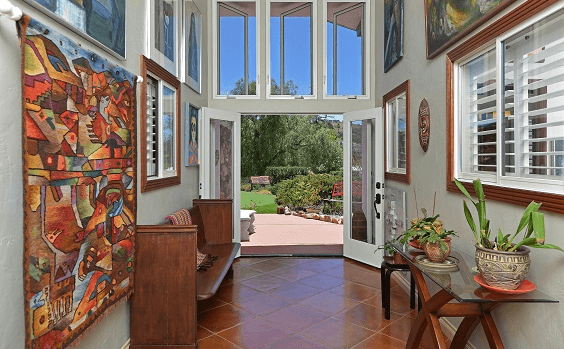 CONTEMPORARY ABODE BUILT BY MUSICAL ARTIST CLAY WALKER
Famed musical artist Clay Walker built this unique contemporary home and chose the location for its 360-degree vast views of San Diego. The home compliments the terrain and brings tranquility for those who reside here… See more at Luxury Portfolio Blog
As a musical artist, Clay Walker knew that the most creative art is in nature itself. Walls of glass creates views far off in every direction, where each is just a little bit different than the last. The entry of natural light is in abundance in all rooms and walls.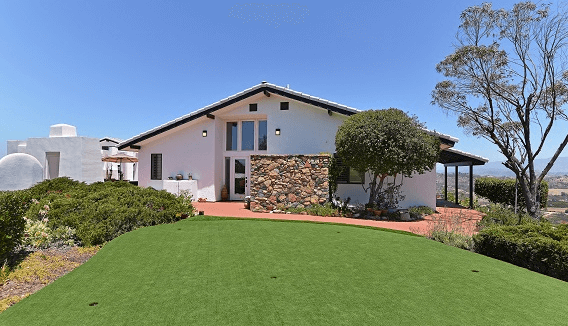 Artist Clay Walker's Unique Escondido Home
With antique Italian stone floors, granite solid surfaces that mirror the natural stone that is its bedrock, new faucets, fixtures, hand carved doors, secret sleeping lofts and soft window finishes, the home is designed to bask in the glow in beauty of its surroundings. This home is listed for $1.3 million… See more at Pursuitist
Clay Walker: Artist Rediscovered
The variety of Clay Walker's works is amazing, only surpassed by his mastery of so many artistic mediums. As a mid-century modern artist, he found early success at international exhibits, but then turned his back on commercialization of his works. He continued to teach and produce art that challenged… Watch here