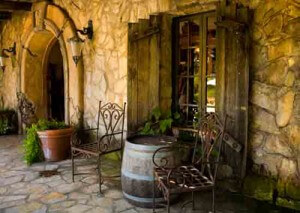 Tuscany, a region in central Italy, is truly a sight to behold. The landscapes have often been called "postcard perfect" for their striking plains and rolling hills that are peppered with olive and grape plantations. Travelers who are fortunate enough to visit can't help but notice how the homes in the area complement these beautiful lands to perfection, always aiming to incorporate the surrounding natural beauty into their abodes.
Tuscany-style homes can be best described as "rustic" and "completely Italian".
These homes are "rustic" since the designs are meant to stay true to their roots as farm homes. The walls are often textured, stucco or made of stones. The windows are simple. The beams are high and exposed. Floors are made of reclaimed wood or terracotta tiles. Furniture is often unadorned and made of either wood or wrought-iron. And the color palates used often border around earth tones, white and muted greens.
Interior décor for a Tuscany-style home also follow the same general rustic principles as the house design. To add interest, dramatic wrought-iron light fixtures, antique rugs, painted ceramics and stenciled walls are appropriate accents that may be used. Windows are often kept bare to take advantage of the natural light.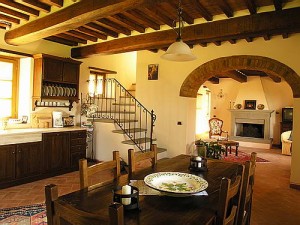 The Tuscany-style homes' "completely Italian" design influence becomes particularly apparent when compared with Mediterranean-style homes, which has Spanish, Moroccan and Greek influences. Homes in Mediterranean-style will come off more contemporary than Tuscany-style homes. And they will feature vivid blues and whites in their primary color palette.
Tuscany-style homes are perfect for homeowners that appreciate classic and timeless beauty without the excessive frills. These homes are comfortable and meant to be enjoyed for many years.
To know more about Tuscany-style homes, you can reach out to Arie Abekasis, the owner of Diditan Group:, they are known for building and designing custom Tuscany-style homes. They are located in Sherman Oaks, California.